About Gyanendra Bastola
About Gyanendra Bastola
I graduated in Diploma in Culinary Arts from GATE College in 2008. I was one of the
members of GATE's initial graduates. . GATE's qualification helped me get the first job
and also to acquire additional Australian qualification which led me to the sponsorship
from one of the best bakeries from Australia which is something like a dream come
true for me. I am currently settled with my wife in Melbourne, Australia.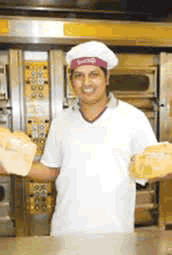 Achievements
Graduate in Culinary Arts from GATE College
Currently working in Melbourne Australia, in "Baker's Delight" one of Australia's leading
Bakery chain.
Secret of Gyanendra's success
"Do not lose your hope until and unless you achieve what you intend to achieve"